No school Monday February 22nd. Several Bus routes are still snow packed. Keep safe!!!

No school Thursday, February 18th.....hopefully we have some MAJOR melting over the weekend, and can return on Monday! All junior high and high school students should have been checking their school email for assignments of class work that is to be completed for our AMI days!

District Basketball Tournament Start February 20th This 1st round game will be played at Neelyville. Neelyville (4) vs. Winona (5) Feb. 20th @ 4 pm. Bus will leave @ 2 pm Good Luck Wildcats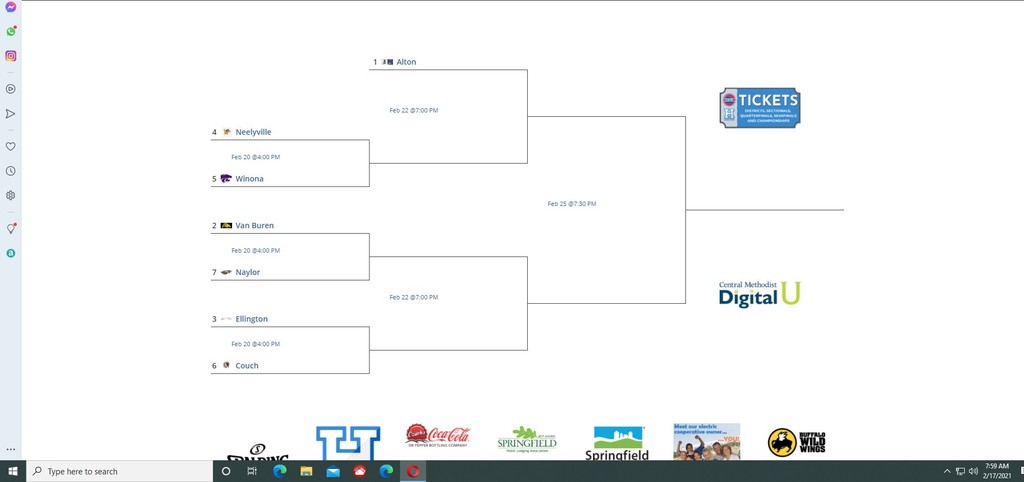 No school Wednesday, Feb 17! AMI day # 5! Stay warm! Hope to see you soon! ❄️☃️💜

February 16th. We hope you are all doing well and staying warm. Don't forget to complete AMI work. Students should be logging into their school email address and check for work to be completed. Parents, please encourage them to do so. The teachers are able to see logins and completed work. Doing the above steps are important to the success of our AMI days. Please email your teachers with any concerns.

February 16th high school basketball game @ Bakersfield has been canceled. No make up information at this time.

February 16th. School canceled. AMI day # 4. Stay safe and warm.

No School Monday February 15th. AMI day, everyone stay safe and warm! ❄️🥶❄️

A quick reminder. Please DO NOT bring AMI packets to school to turn in today. All AMI packets will be turned into your classroom teacher when we return. Safe safe and warm

The weather forecast is not looking good for next week. Hopefully we all all be in school. In the event of cancelation and AMI days announced, please check your school email for classroom assignments. If you are unable to check emails due to lack of internet or computer issues, please don't fret. Every attempt will be made to help your student complete their AMI day work. If you have Mr. Simpson, he will be getting packets to you as needed. Again.. please check your school emails for important information from your teachers. Stay safe and stay warm.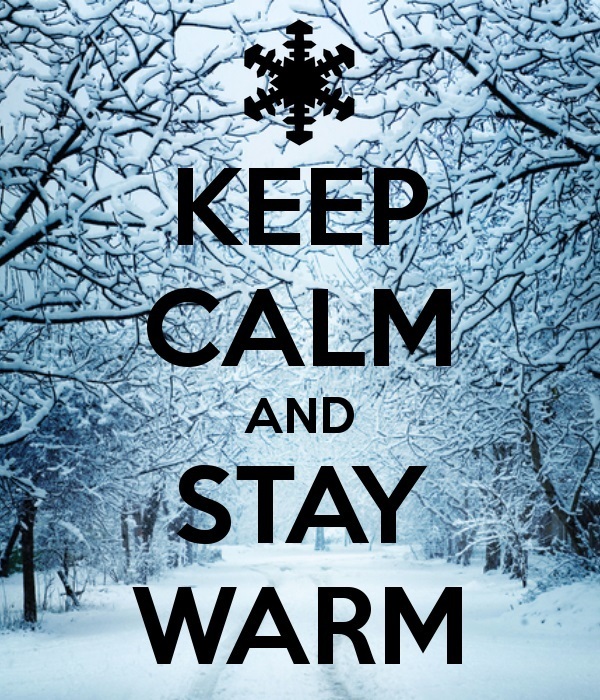 A note from Mrs. Williams The weather forecast for next week is not looking good!! We are trying to plan ahead in the event that school is cancelled some or all of next week. Ps-8th grade will have AMI (virtual packets) ready for pickup TODAY at the elementary from 3:00-6:00. If you are not able to pickup today we will give students the work when we return to school but if you can get there please try to make the pickup time. Please do no go home and begin working on packets until AMI days are announced. It is still very early and the forecast can change but we want to be prepared! Hs info will be posted on Facebook.

February 11th, High School Basketball for this evening vs. Couch has been CANCELED! Stay safe and stay warm.

Candy-gram orders can still be sent to school the day we return. All orders will be delivered the day of the Valentine's parties.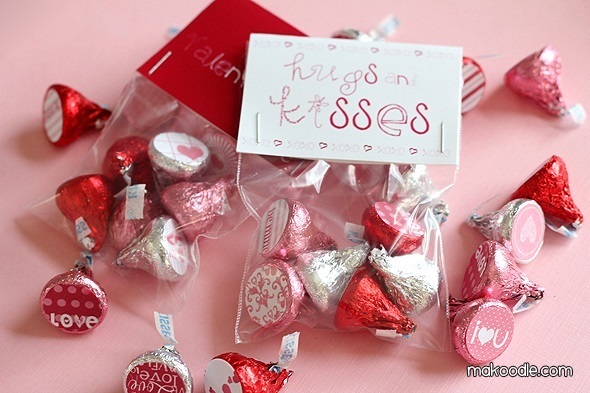 No school Thursday February 11th. AMI day #2. Please work on AMI paperwork & have it completed for Monday. Stay safe and warm over this severely cold weekend.....🥶 ❄️ 🥶

Due to the inclement weather, the Future Wildcat Cheerleaders clinic will be rescheduled.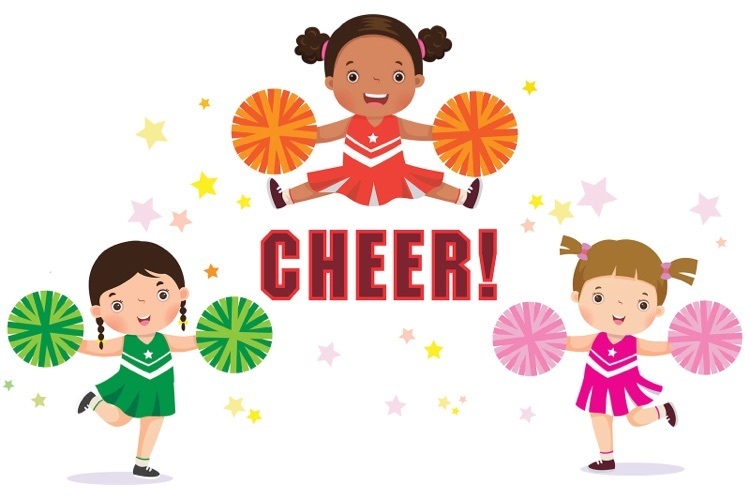 No school on Wednesday, February 10th. AMI day #1. Keep warm, stay safe and get your AMI day 1 work completed.

February 9th, High School Basketball for this evening vs. Van Buren has been CANCELED! Stay safe and stay warm.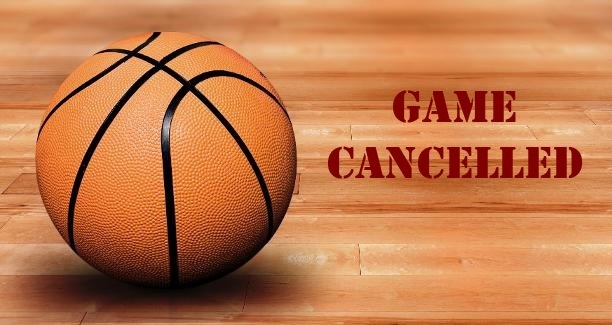 Do you want to keep in the know? Have you signed up for REMIND? If you haven't, you should. See the attached photo for directions on how to sign up. Important school news can be sent right to your phone.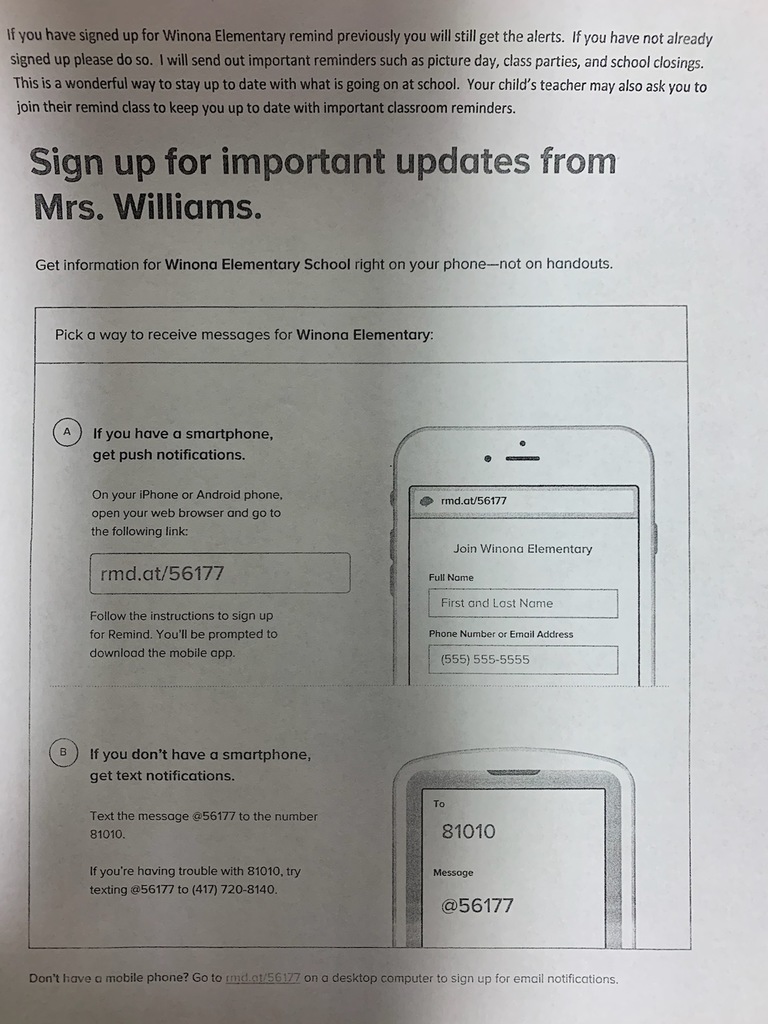 February 8th. No Elementary basketball practice this evening.

February 4th, HS Basketball @ Alton tonight... 1 varsity game only. 6:30 pm