April 20th The Jr. High Baseball and HS Baseball games for today have been canceled.

April 19th. Jr. High Baseball vs. Eminence has been canceled due to unforeseen circumstances.

April 18th. 2022 High school softball today @ Liberty has been canceled due to Liberty making up a tournament game. Jr. High Baseball @ home vs. Liberty is still on, pending field conditions!

Basketball Congratulations to our Wildcat Basketball players.All Conference McCade Dixon All conference Honorable Mention Carter Voyles. You make us Wildcat Proud!!

April 14, update on the big Spring conference junior high girl softball tournament. The girls won. 12-11. They will move onto the second round of the tournament

Don't forget to purchase your prom pictures. Bring your money when you take your pictures on Saturday! Grand March starts at 6:30 pm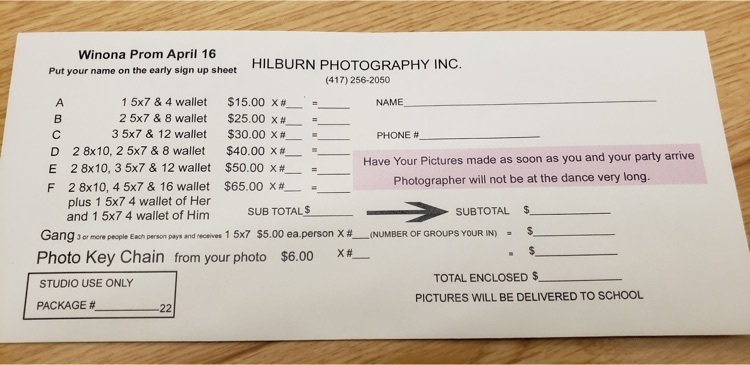 April 13th, 2022 Jr. High Baseball tournament for today has been postponed. They will start this tournament on April 20th.

April 12th HS Baseball has been canceled due to field conditions and the rain1

April 12 HS Softball for today is still on. We play @ noon. Jr. High Softball is postpend 'til 4-14. Jr. High is to play the WHOLE tournament on Thursday. Track will be at Salem today & HS Baseball will be at home today vs. Eminence. 4:30. WEATHER PERMITTING

April 11th, Jr. High Baseball for today has been canceled due to rain.

April 11th, HS Baseball for today has been canceled due to rain

April 11th. Both HS and Jr. H Softball for today has been canceled. We will try again for tomorrow.

High school softball conference tournament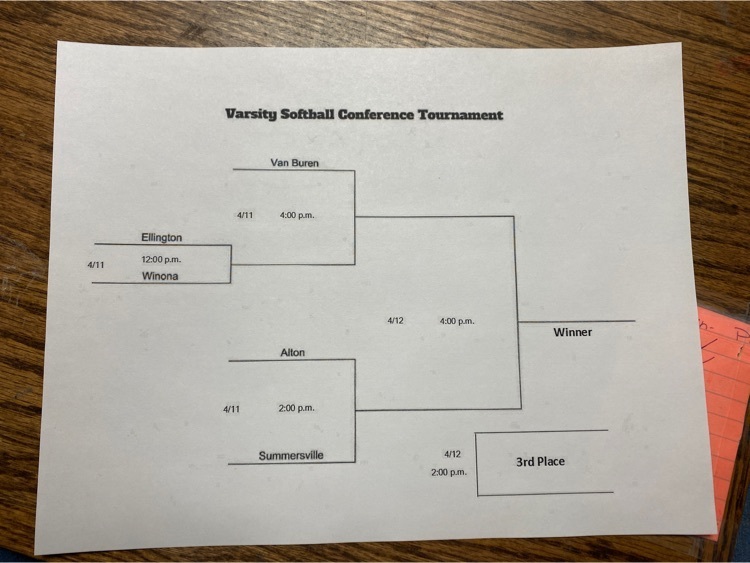 Junior high softball conference tournament.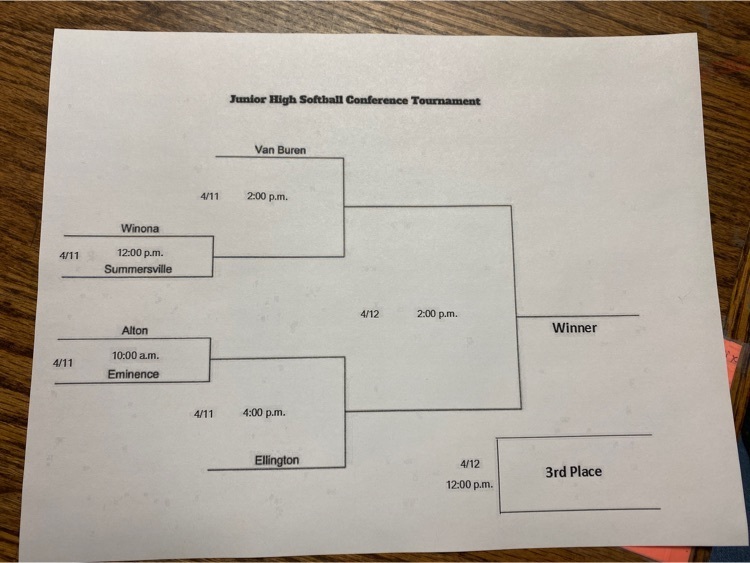 April 7th Jr. High Baseball AWAY @ East Carter, Game time is 4:30 Jr. High Softball HOME vs. Summersville Game time is 4:00 HS Softball HOME vs. Kosh Game time is 6:00 pm, after Jr. High. Good luck to our Wilcats

April 5th High Softball will be traveling to Ellington this evening. Game time will be 6:00 pm

April 4th, All softball games have been canceled. If they are rescheduled, they will be posted here.

April 4th. April 4th High school baseball vs. Summersville for today has been canceled due to rain. April 25th, Summersville will be coming here to play a double header. ALSO CANCELED is the track meet that was to take place in Willow Spring.

March 31st, High School and Jr. High Softball will be playing @ VAN BUREN today. High School will play @ 4:00 with Jr. High to follow. High School Baseball for today at Thayer has been CANCELED.

March 22nd. High School Baseball here at home today vs. Viola, has been canceled