February 3rd. High school basketball will play 1 game this evening in Kosh. Game time is 6:00 pm

January 30th Open Gym from 5:30 to 8:30 January 31st Open Gym hours will be 1:00 pm to 3:00 pm. Thank you.

Jan 28th. Due to the pending weather. The time for the high school basketball game has been changed for today. The 1st game of the BSC Tournament will be played @ 4:00 pm. OUR GAME, vs. Bunker will be played directly after the 1st game. Approx. 5:30 pm (possibly earlier).

Future Wildcat Cheerleaders! Forms and money will be due this Wednesday, January 29th!!!Extra forms will be available tomorrow, January 27th..🏀💛🤸‍♀️💜

Winona Super Bowl Spirit Week! Help us to celebrate!!! Monday: We are resting up to cheer on the Chiefs. Wear comfy clothes and or athletic clothes Tuesday: We are traveling to Miami for the super bowl. Wear tourist/beach wear and hats.  Wednesday: Hats off to the Chiefs - wear your favorite hat or "Mahomes" headband. Thursday: Cheer on the Chiefs - wear anything red or Chiefs

Snow day #4. No school Thursday January 23rd. Be safe and enjoy the day!

Open Gym on January 23rd. 5:30 to 8:30 pm. IF SCHOOL IS NOT IN SESSION, THERE WILL BE NO OPEN GYM!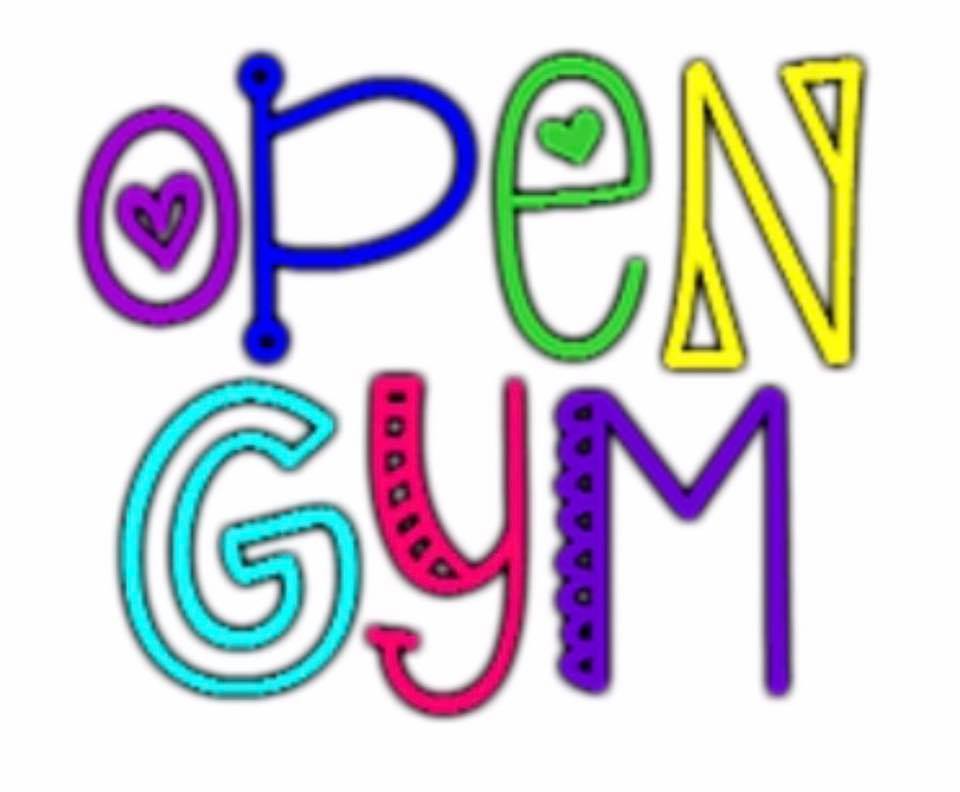 Open Gym this evening January 21st 5:30 to 8:30 pm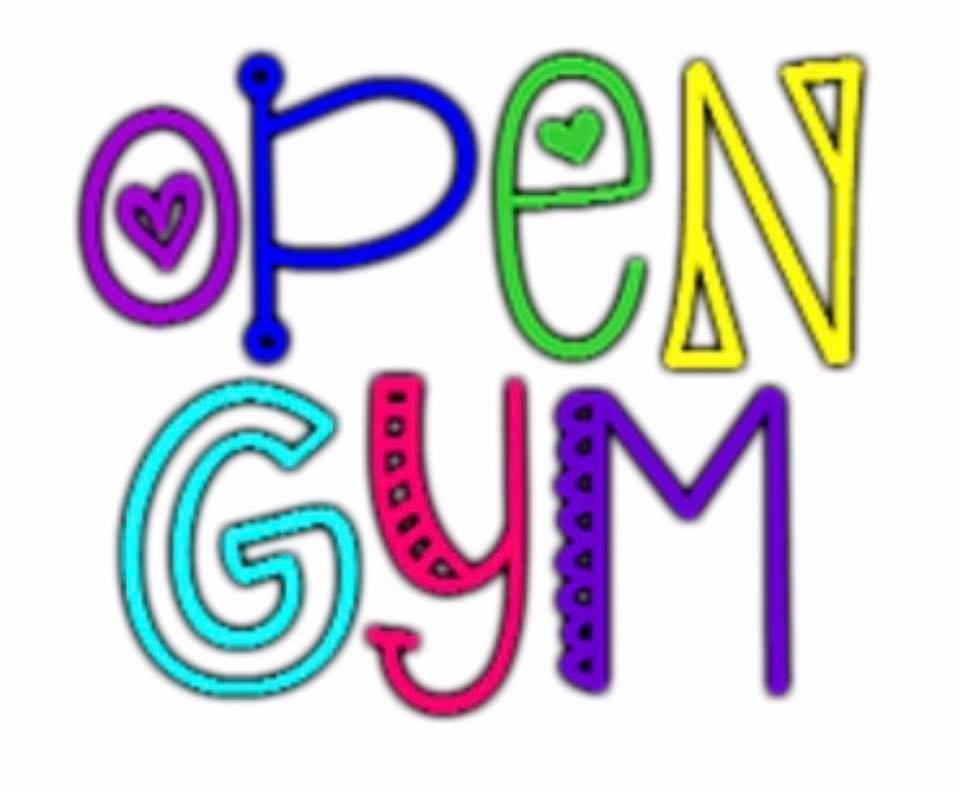 January 17th basketball game is still going to be played tonight at Eminence. Game time is 6:00 pm. Come out and supporting your Wildcats!

Elementary Cheer Camp!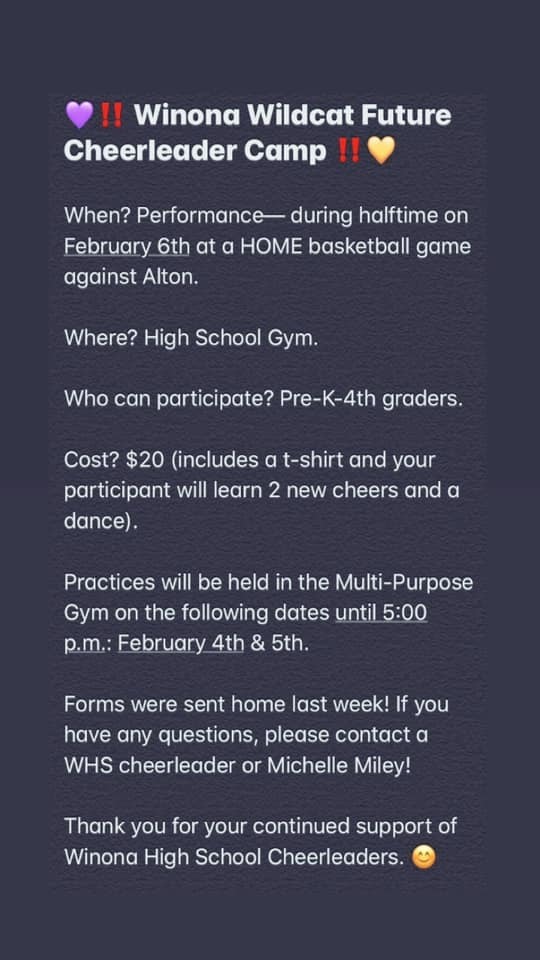 Open Gym Schedule. Monday the 13th, Tuesday the 14th and January 31. 5:30 to 8:30 pm. More dates will be added for next week

January 9th, HS Basketball vs. Norwood @ 6:00 pm Varsity will play first tonight with 1/2 Jr. Varsity game after that. Come out and enjoy your Wildcats.

High School, 1st semester report cards will go home on Thursday.

January 6th, HS Basketball this evening at HOME vs. Summersville. Varsity will play 1st, starting @ 6 pm. Come out and support your Wildcat Basketball!!!

December 17th, High School basketball game for this evening has been postponed. Make up date will be posted when more information is available.

December 17th. No School. Keep safe out there.

No school today, December 16 due to the increased potential for ice. The K-6 Music and Band concert for tonight has also been rescheduled for Thursday evening! Please keep safe.

Homecoming on Friday, December 13th. Jr. Varsity will play 1/2 game @ 6 pm . We will then have the Homecoming Activities followed by a full Varsity game. Come out and enjoy the fun. HS Dance to follow 9-11 pm (WHS Students Only)

Dec. 5th HS Basketball vs. Ellington has a game time change. The game will now be played at 5:00 pm due to a scheduling conflict. Please come out and support our Wildcat basketball team.

Congratulations to our 2019-2020 Homecoming Court Tessa Tipton, Grant Needels, Kylia Stayton, Kyla Hiebert, Kiley Cowen and Kalani Thomason. Congratulations to you all.