Senior Night tonight at the HS Baseball game. This will take place BEFORE the game.. Good Luck Wildcats and Seniors... you are appreciated... :)

HS Softball, tied 1 to 1... GO CATS

The Sectional Softball Game today will be on KFMO Radio. 1. Easiest way is to download the free TuneIn Radio app on your phone and search KFMO. We stream 24/7 and our pregame will hit around 4:30pm 2. Log on to kfmosports.com, click Listen Live.

Directions for the HS Softball game. Parents that are traveling to Potosi tomorrow for the state softball sectional game - here is the directions that I was given from Potosi High School. Coming into Potosi on Hwy 21 - turn left on Hwy 8 and continue to Hwy 185. Turn right on Hwy 185. It is less than a mile on 185 on the right. Baseball and softball fields together across the highway from the lions club and fairgrounds. Remember game time is 5pm. Gates will not open until 3:45 and admission will be $7. The gate admission is set by MSHSAA. Bus will leave around 1245.

Industrial Arts, State Competition Send off. May 6th in the Morning.. Let's wish all our students the best of luck at the state competition!!! Wildcat Proud!!

Congratulations to the Lady Cats for their District Championship title! Defeating Bismarck 11-6!!!

Good luck the the Lady Wildcats as they travel to Piedmont to take on Bismarck in the District Softball Championship game. 5:00 pm

Senior Graduations, May 3rd in the high school gym. 7 pm


May 2nd, We will try to play the HS Softball District game. vs. Eminence. Playing at Clearwater, Game time is 4:00 pm GO CATS GO!!!

The District Softball game that was scheduled for today, May 1st has been canceled. Stay tuned for further details. :(

Good Luck to the Lady Wildcats Softball team as they continue on in the District Softball Tournament. Game time today is 4:00 pm in Eminence, vs Eminence. Come out and watch some great Shannon County Softball. GO WILDCATS!!!

Seniors, remember that your bills need to be on Wednesday, May 1st.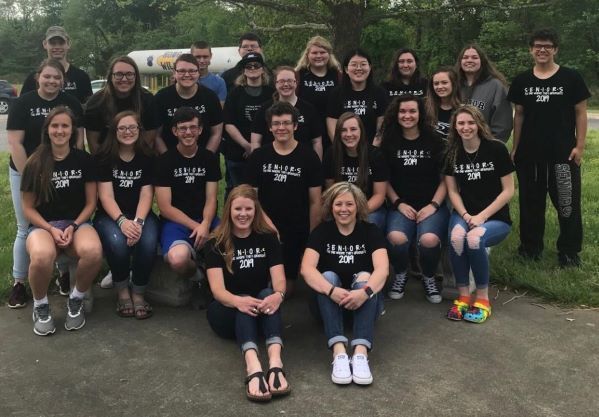 Krispy Kreme doughnuts are on the way!!!

Krispy Kreme doughnuts on sale tomorrow DELIVERY will be about 10:30 at the elementary playground. Stop by and help support your high school BETA students!!!! 8.00 a dozen or .75 each

There has been no news yet from the Industrial Arts District Competition or from the Alpha Rho Tau Art show but I am keeping my fingers crossed that we have some winners!!!

School will be dismissing shortly after 2 pm today due to rising water. No Science Fair Open House tonight. It is rescheduled for tomorrow 1-4

Art show on Friday. If you have not yet turned your art show permission slip, you need to do so. If you do not have one turned in, you may not go on the trip.

Jr. High Baseball game for Friday, April 26th has been canceled.

Don't forget, Krispy Kreme Doughnuts will be available on April 29th at about 11:00 by the MPG building. $8.00 per dozen or .75 cents each. Help support our HS BETA students and their trip to OKC!!!