Over the last couple of months our music class has been preparing for the holiday season. They have been playing Christmas songs for the enjoyment of others. The Food Science class has been taking a break from cooking and have been working on a few sewing projects for the residents of the Rock Point Nursing Center, formally Birch Tree Place. On December 5th, both classes traveled to the care facility and presented gifts to the residents while the band played holiday music for all to enjoy.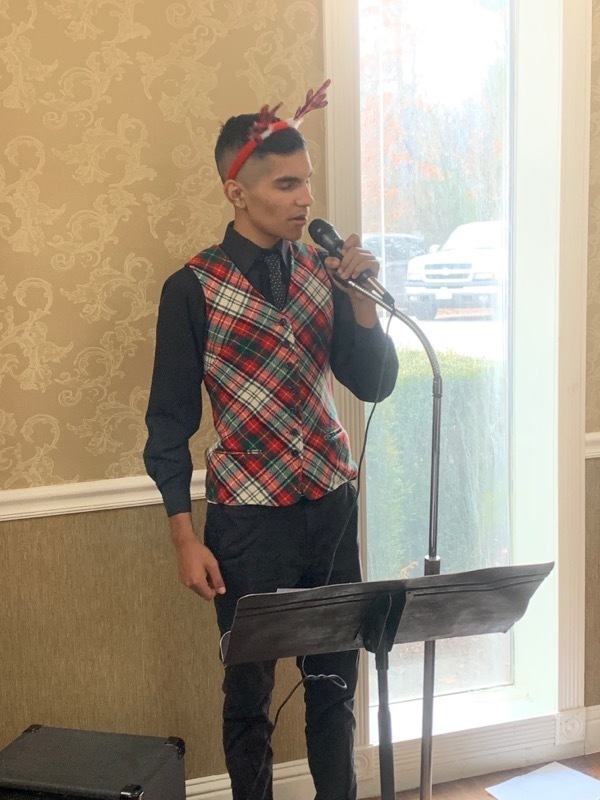 Jacob Romeo singing for the crowd.
And their musical leader, Mr. Gordon.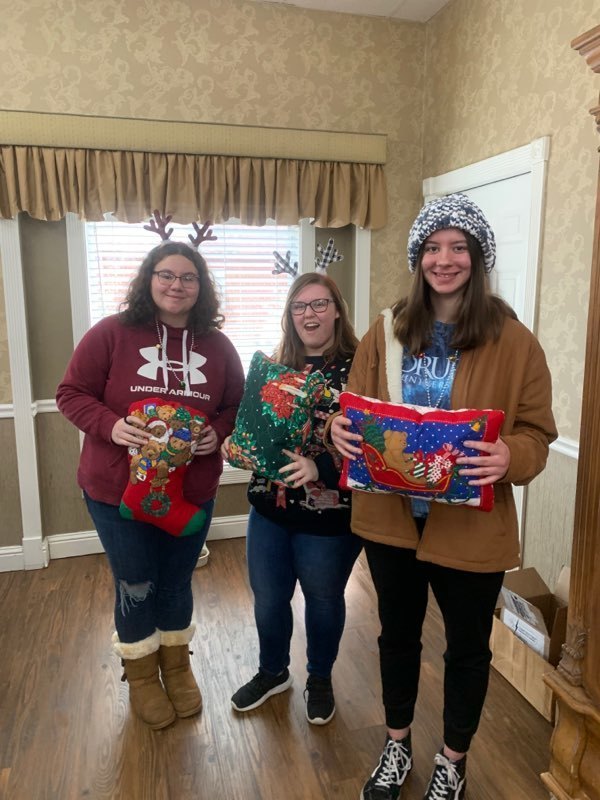 Kloey, Kailyn and Kailynn getting ready to pass out some of their homemade gifts.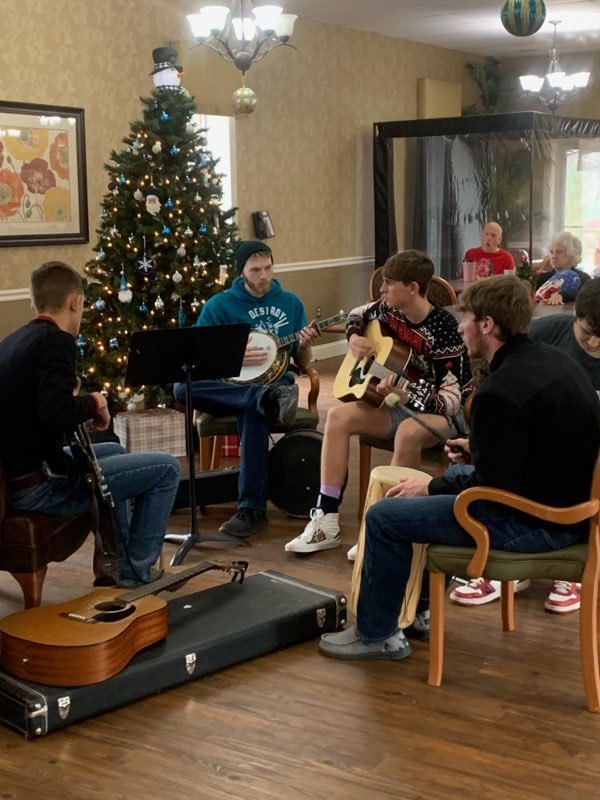 Ben Ipock, Rowdy Brown, Carter Voyles and Zach Pulliam.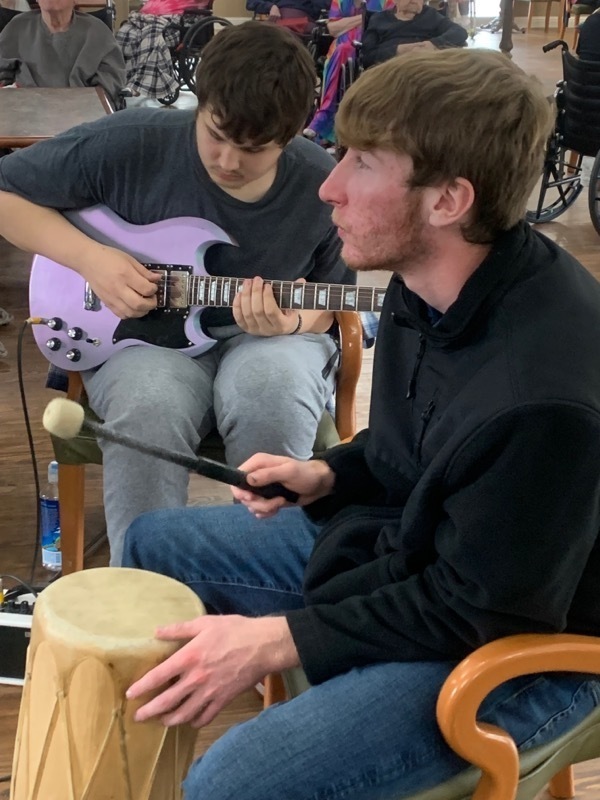 Colton Brewer and Zach Pulliam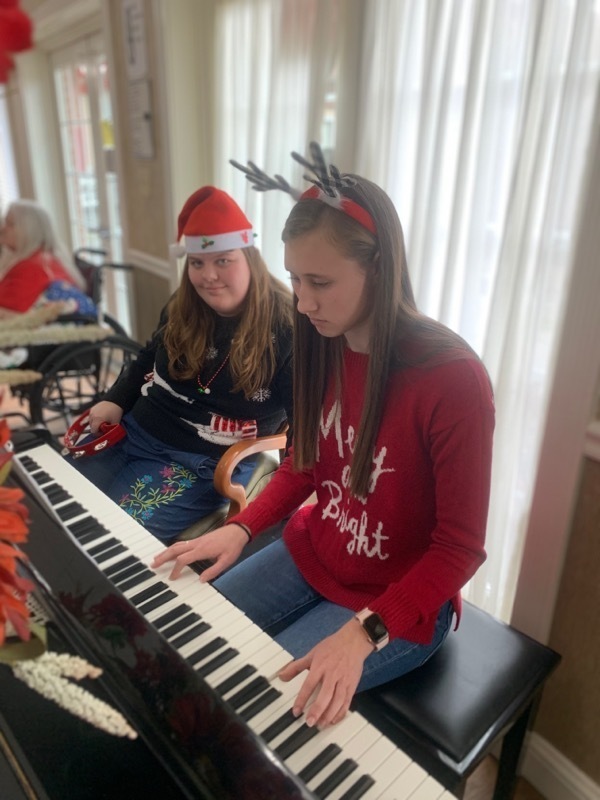 Summer Minnich and Taylor Osborne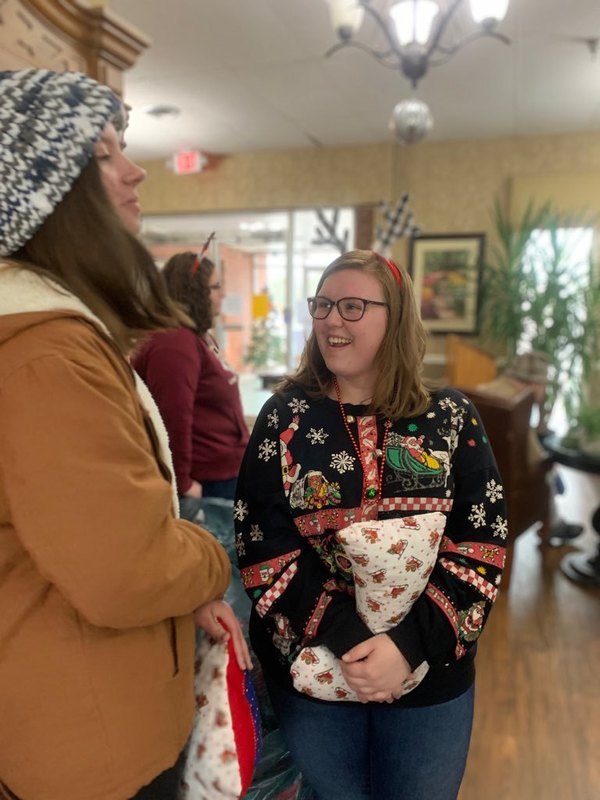 And Kailynn and Kailyn.
You make us all, Wildcat Proud.