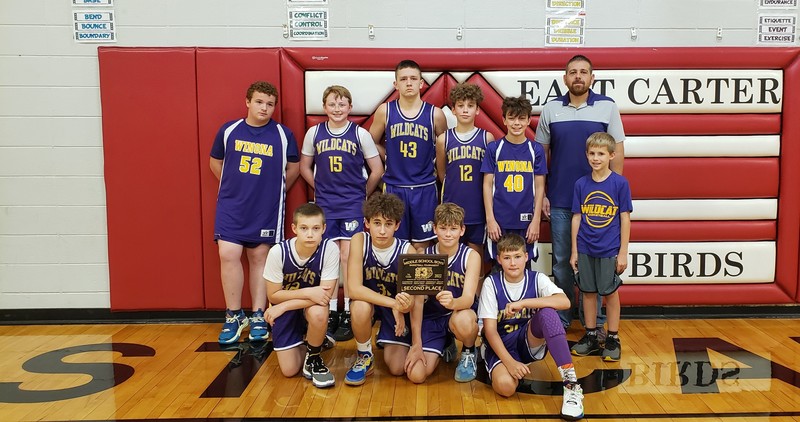 Congratulations to the 7th Grade Basketball team for their 2nd place finish in the BIG 3 Basketball Tournament.
Standing - Stetson Haynes, Drew Miley, Jaymeson Farris, Krew Bowden, Jackston McClure, Coach Steve Voyles, Ryder Voyles
Kneeling - Nate Martin, Weston Mays, Jett Spurgin, Kendall Tipton
Keep your eyes open cuz this is going to be a fun team to follow!!!
You make us WILDCAT Proud!!!