Winona Wildcats ran off with the lead late in the game in a 12-3 victory over Summersville on Tuesday. Winona trailed 3-2 in the top of the 6th inning when Rowdy Brown singled on a 0-1 count, scoring 2 runs. Winona secured the victory thanks to 7 runs in the 6th inning. Brown, Tyler Russell, Blaine Cooper and Kaiden VanWinkle all moved runners across the plate with RBIs in the inning.
In the 2nd inning, Summersville got their offense stared. Dawson Beavers singled on a 2-1 count, scoring 1 run.
Robert Kapp was the winning pitcher for Winona. Kapp allowed 5 hits and 3 runs over 6 innings, striking out 4. Zach Pulliam threw 1 inning in relief out the the bullpen. Pulliam recorded the last 3 outs to earn the save for Winona.
Austin Fiske took the loss for Summersville. The pitcher went 5 and 2/3's innings, allowing 9 runs on 9 hits and striking out 2.
Winona totaled 13 hits. Cash Pasley, Cooper, Russell, VanWinkle, and Pulliam each racked up multiple hits for Winona. Pasley went 3 for 5 at the plate to lead Winona in hits. Russell led Winona with 4 stolen bases, as they ran wild on the base paths with 11 stolen bases.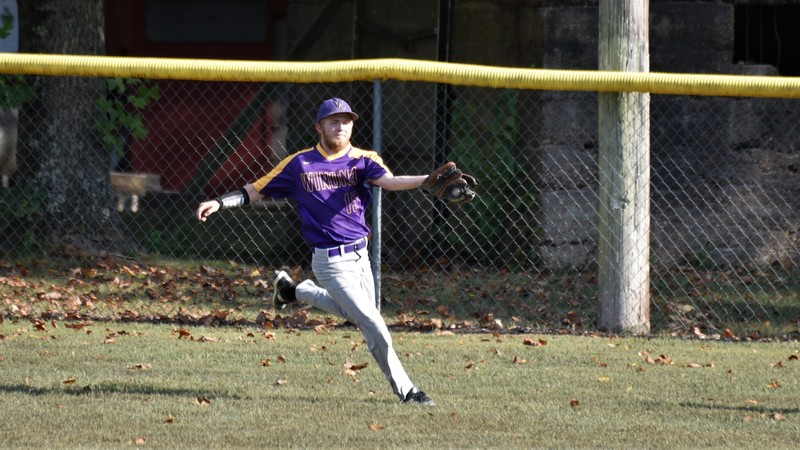 (Tyler Russell)
Beavers led Summersville with 2 hits in 3 at bats.
"Powered by Narrative Science and GameChanger Media. Copyright 2021 All rights reserved"