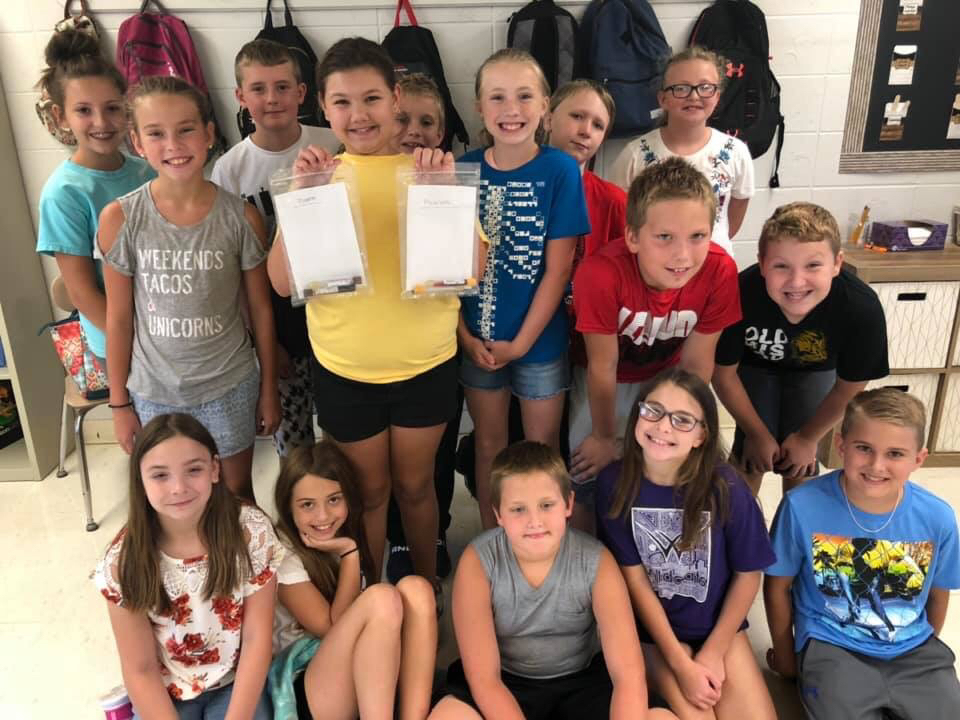 Mrs. Lay's 5th Grade Class
Mrs. Lay reprinted with permission.
Wednesday, August 28, 2019
Big thank you to Jessie Plunk and Mika Lindsey for helping bring the Human Body Systems unit to life for 5th Grade! The Virtual-Tee that Lexi is wearing gave us a "virtual reality" experience inside the human body. Jillian brought in blood that had been separated so we could see the components-the plasma and the platelets- of the blood sample. The kids loved it! — with Mika Kile Lindsey and Jessie Plunk.